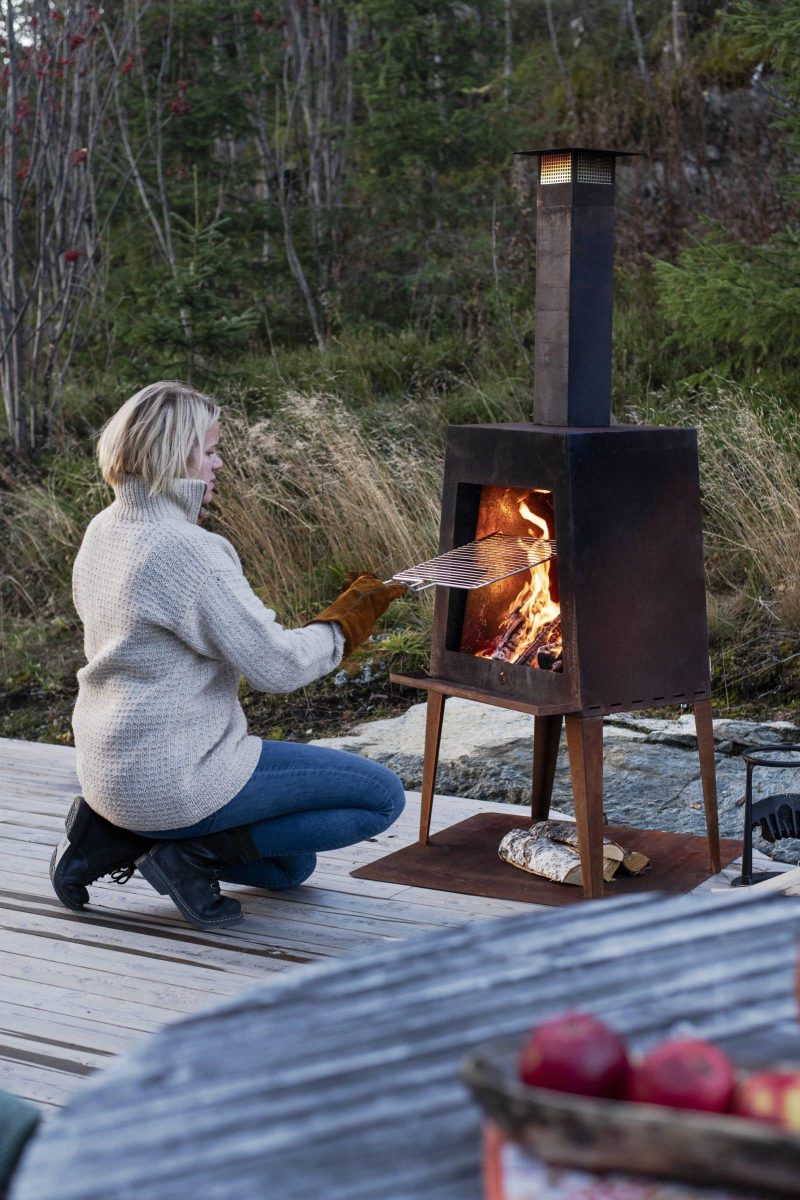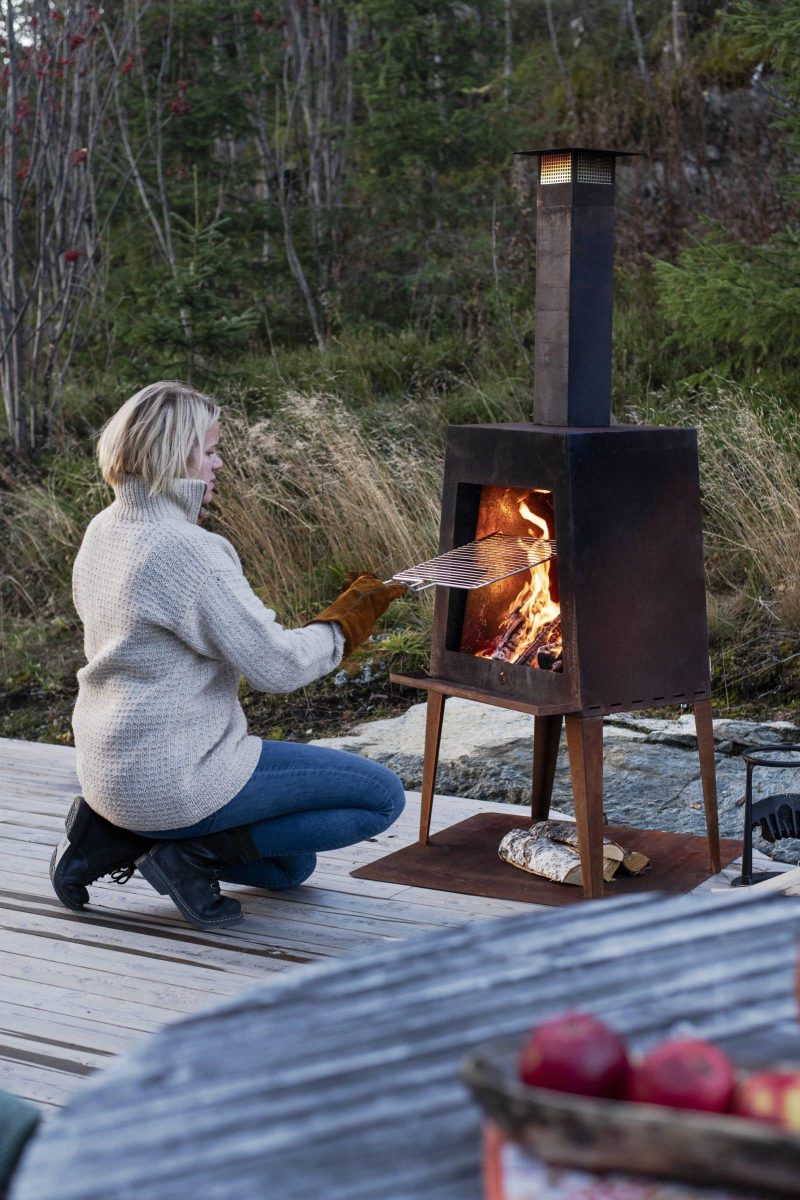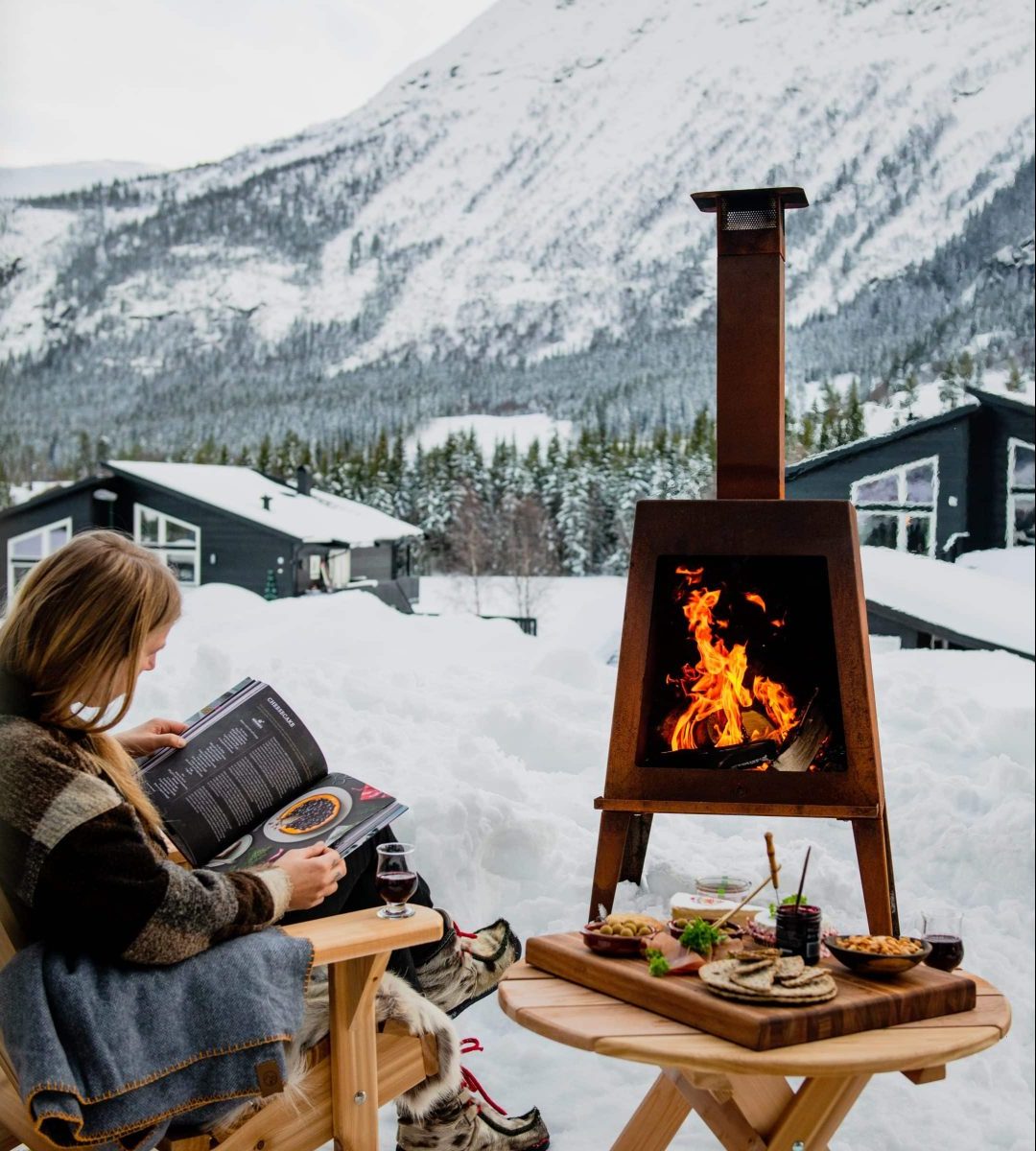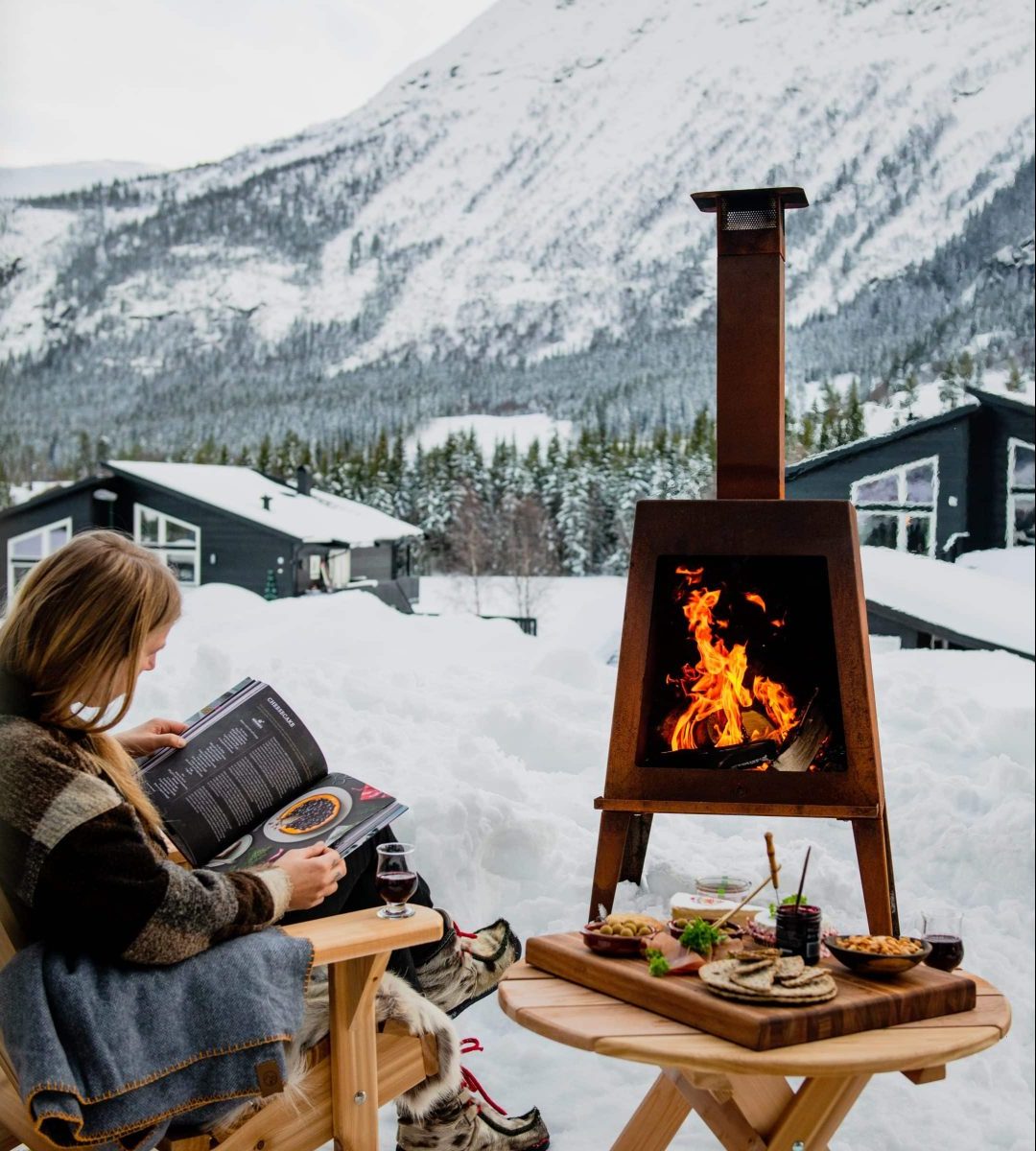 Shaker Outdoor Grill
Gaze at warm flames from an outdoor fireplace and let your mind wander. The Shaker Outdoor Grill is a rustic and beautiful fireplace that often becomes the centerpiece of the cabin. Look forward to an extended terrace life where you can grill and enjoy all year round.
Produced in Norway by Espegard, it comes in corten steel, which acquires a lovely rust-red color over time. The fireplace is built with an inner module, smart air control function and a loose bottom plate. These ensure good combustion. The inner module in the combustion chamber also makes the fireplace less warm on the outside.
The chimney pipe creates a strong draft that allows you to build faster fires. Then it "funnels" the smoke up and away from the chef – and nearby guests.
The stove with a screen provides a safer fire and protects against rain. Additional accessories are a pipe extension, grill grate (included) and a floor plate. The Shaker Grill measures 65"/165cm high, 25″/64cm wide, 16″/40cm deep and weighs 97 lbs/44 kg.