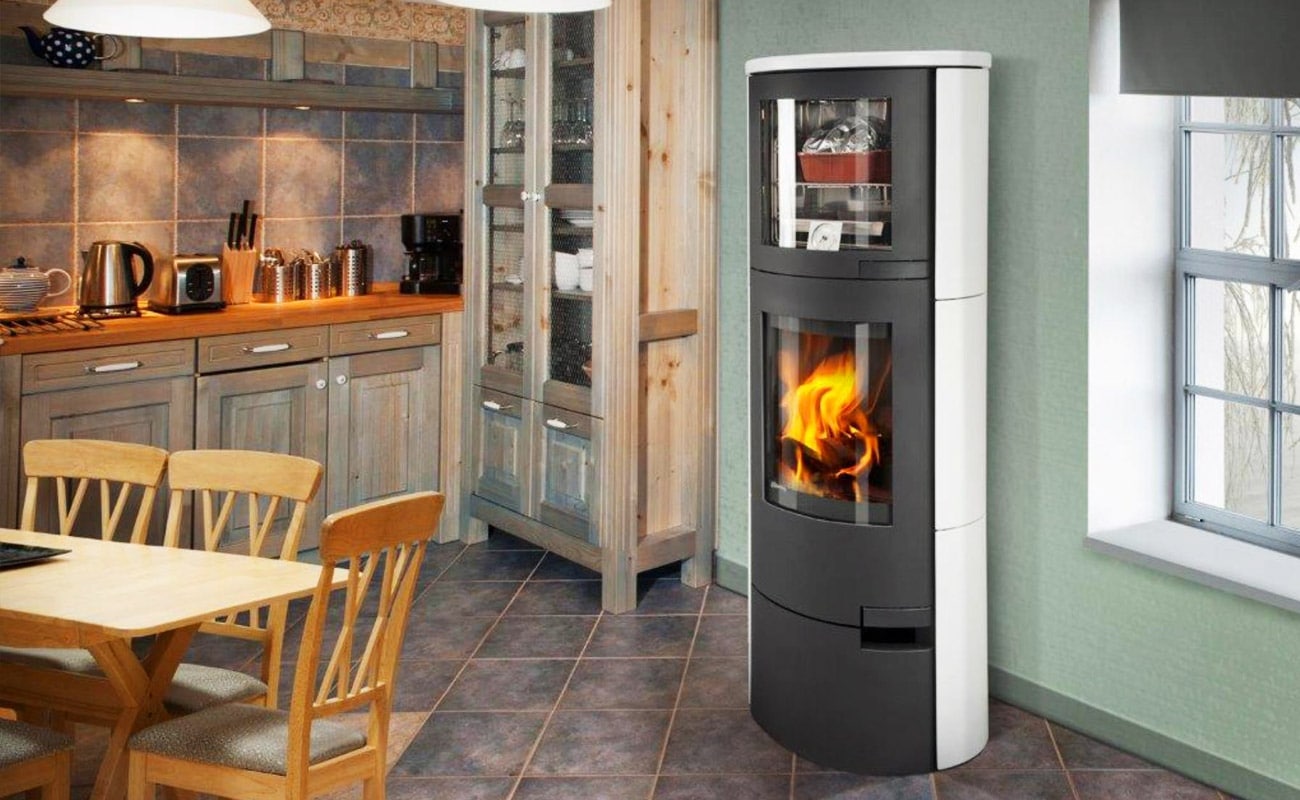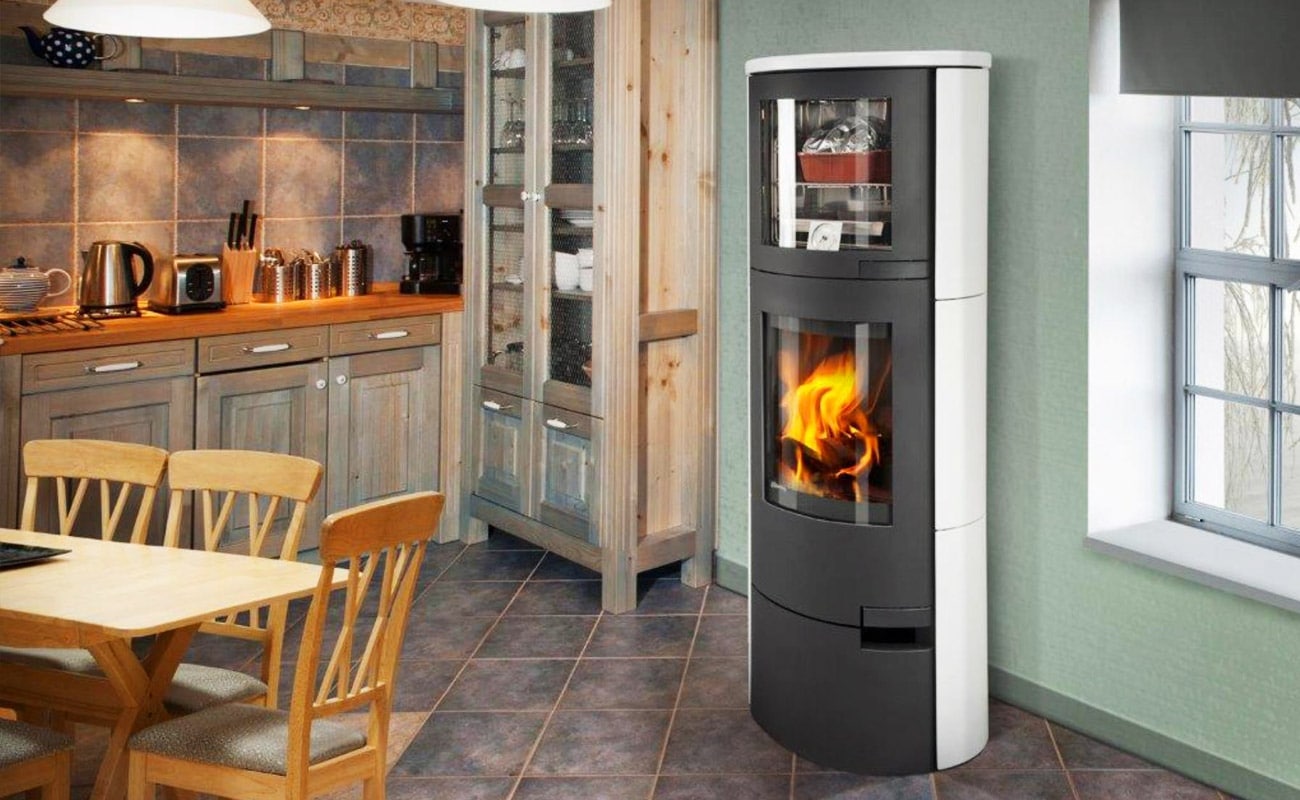 Lugo
An attractive and efficient fireplace and oven the Lugo was designed for both heating and baking. This contemporary product was designed by Vlastislav Vyborny from Romotop in the Czech Republic. The sleek design of this stove is synonymous with fine products.
The Lugo utilizes advanced technology and brings that art of cooking on a wood fire into the 21stcentury.
The natural taste of food cooked on a fire is like no other. The big stainless steel oven compartment can reach temperatures of up to 500ºF.
Well-constructed with good cooking in mind, the Lugo body is made of high-grade steel in a black finish. The cladding is available in a variety of tile colors, natural stone, black steel or sandstone.
The Lugo cookstove heats up to 38,000 BTUs; about 1,600 square feet. Available as a top or back vent. Tested to Washington State fireplace environmental standards, and approved to UL 1482 standards in the United States and ULC S627 in Canada, the Lugo is highly efficient (80%) and clean-burning.
The thermometer in the oven compartment makes cooking food to perfection so simple. The Lugo also comes with an oven rack and a drip tray.
The primary and secondary air are controlled by a single element with a special valve that allows steam to escape from the oven when necessary.
Special spring handles enable ease of use and provide a compact look. Below the firebox is a drawer for storage.