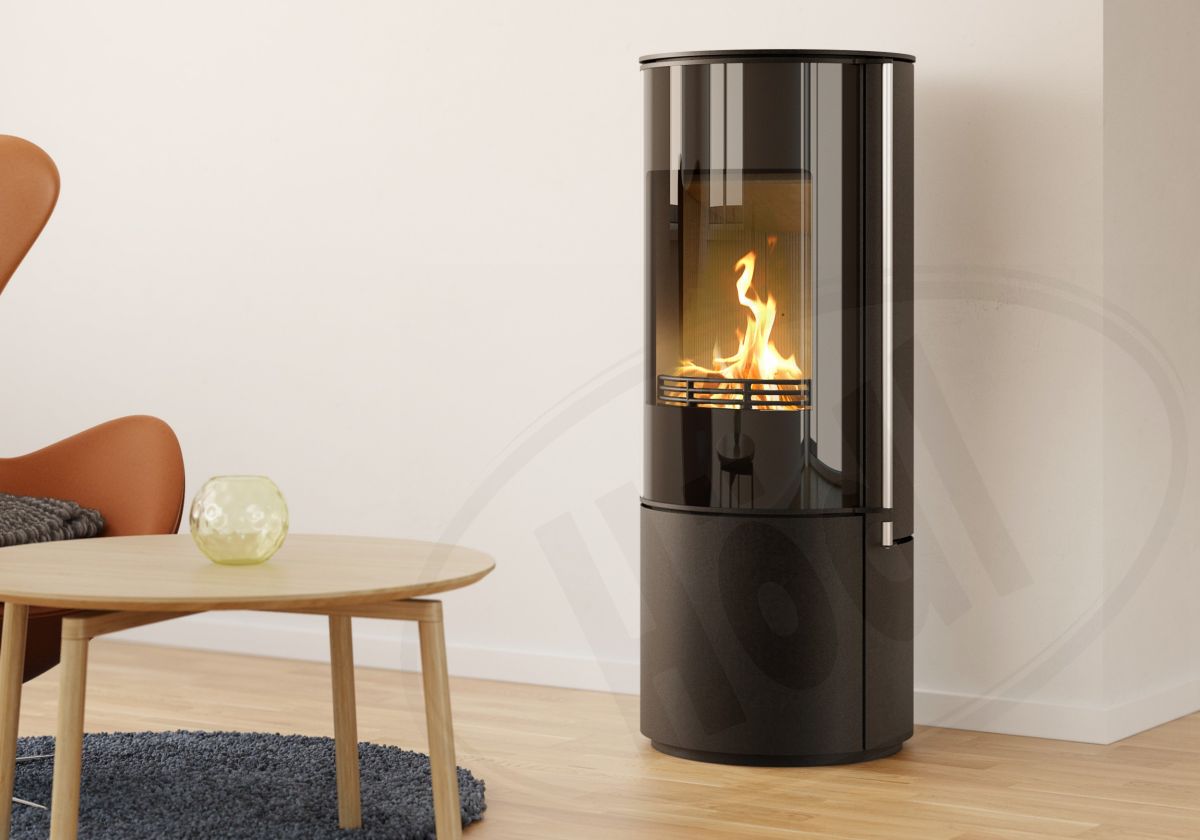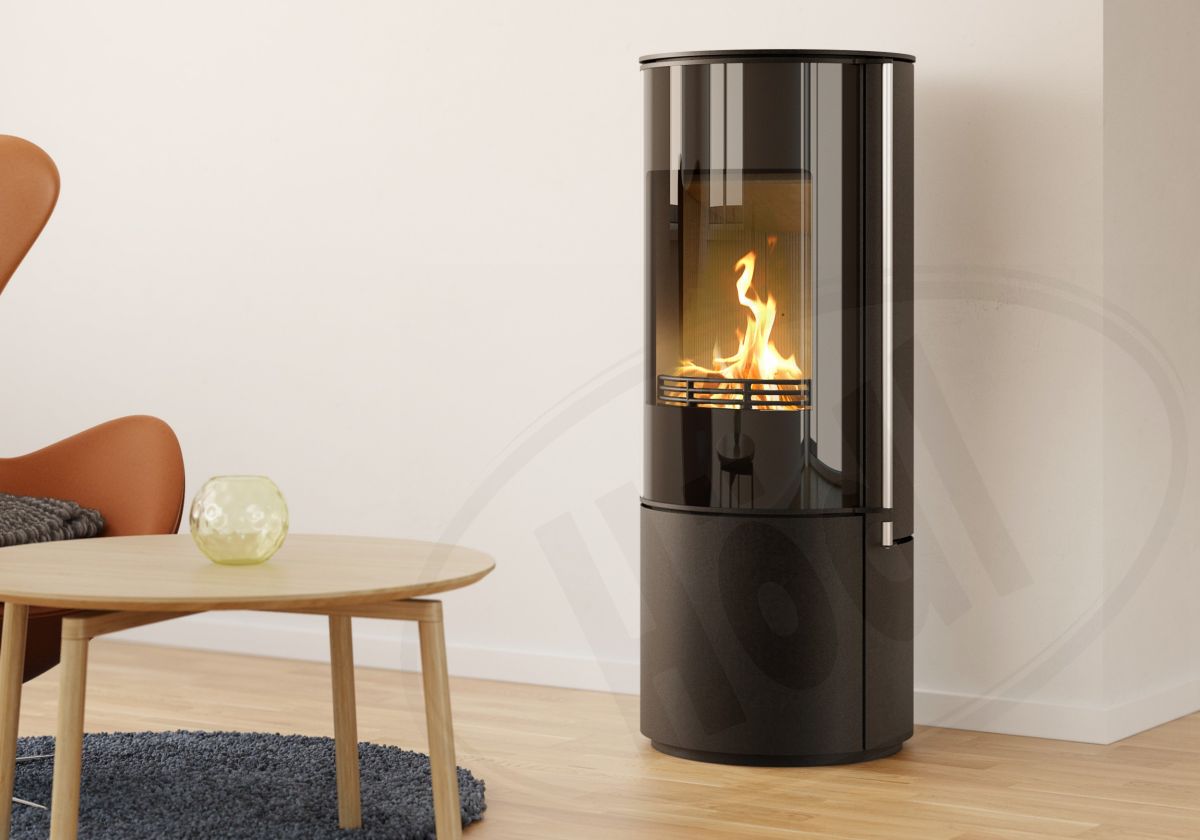 Omega Chef
An elegant, contemporary cookstove, the Omega Chef is the ideal choice for tasteful, well designed interiors. With its round form, minimal handle, and door made entirely of black glass, the Omega Chef is an ultra modern wood-burning cookstove, where every tiny detail is well thought out.  Produced by Jydepejsen, who for over 40 years has merged celebrated Danish design with the need for efficient home heating and the love of fine furnishings.
The Omega Chef offers the latest market requirements and possibilities, where standard features include a self-closing door and a fresh air intake option and the baking oven in the top. It is specifically designed to burn purely and efficiently at 79%. The result is a cleaner, hotter fire with very little ash. The natural carbon dioxide neutral wood burning system gives off the same amount of CO2 as when trees are left to decay in the forest, a natural match for Mother Nature's plan. In addition, the remarkable Omega Chef utilizes the unique DuplicAir system which integrates the control of air supply needed for stove lighting and combustion.
The Omega Chef is undeniably energy efficient and clean burning. The "air wash" system forces super heated air down over the interior glass to discourage build-up of smoke residue on the surface, and the locking system has a uniquely hidden "finger tip" control wheel that enables fine tuned heat adjustment.
The dimensions are 19"w x 19"d x 61"h , and the firebox measures 15"w x 13"d x 17"h. Available with top or rear venting. Black is standard, but also available in gray and white.
The efficiency of the Omega Chef is 79% and therefore it meets the qualifications for the 30% Federal Tax Credit – capped at $2,000 annually.