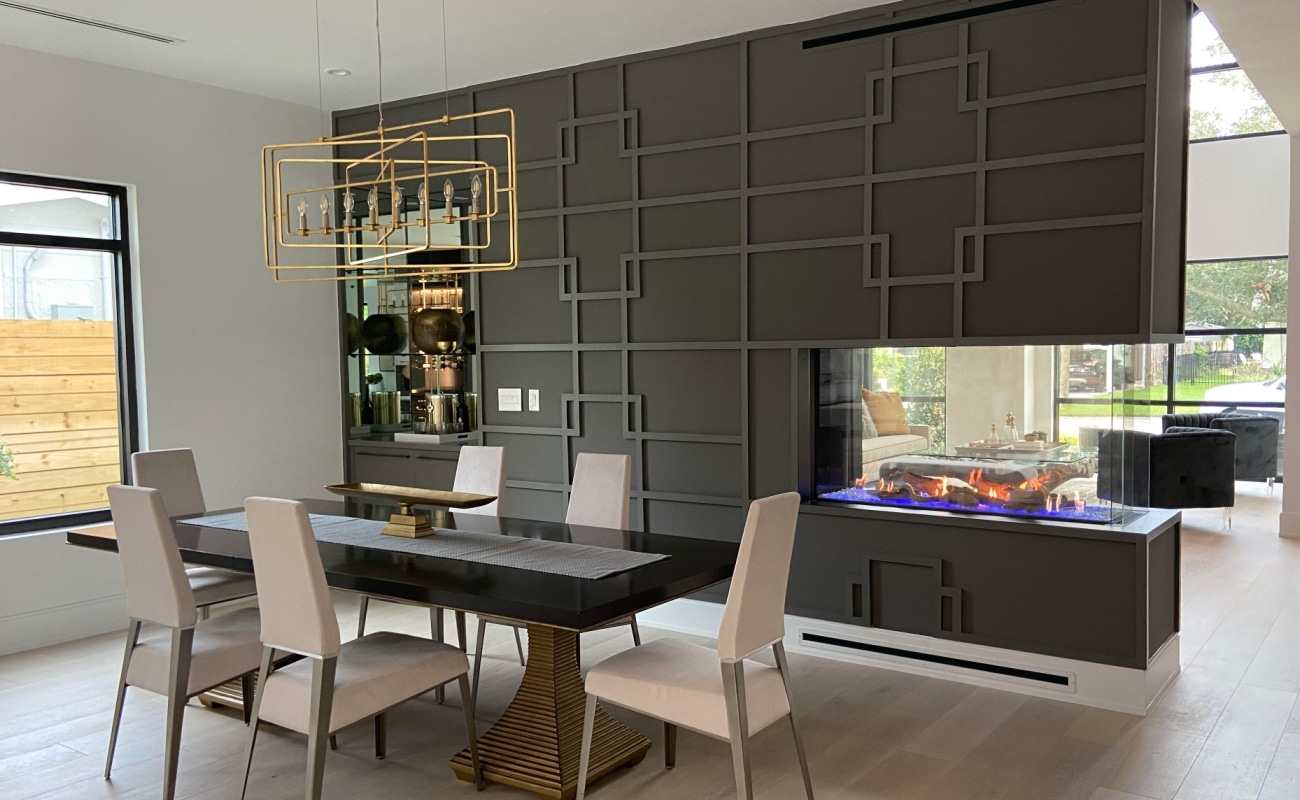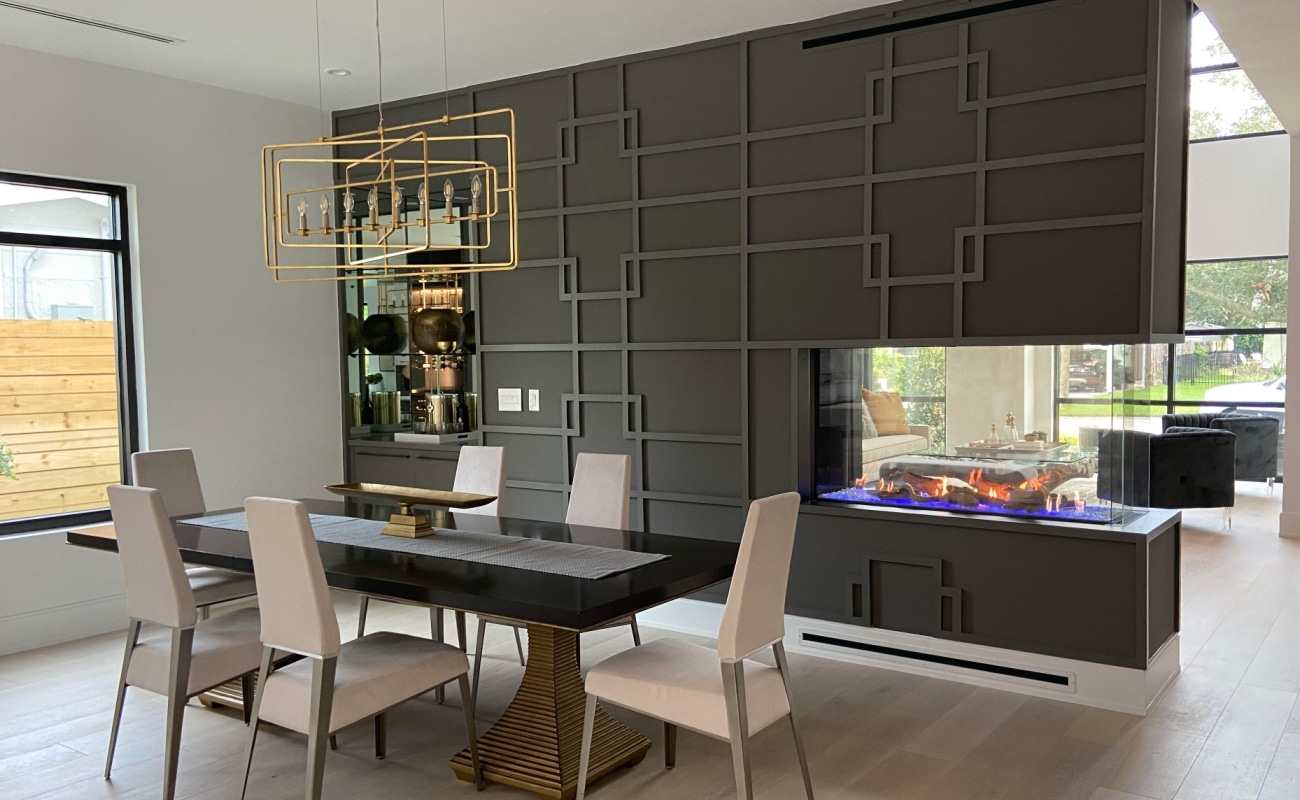 Flare
Flare Fireplaces merge contemporary, ergonomic design with practicality and efficiency. Whether you're looking for a stunning centerpiece or a heating unit for your home or business, Flare is the one stop source for high end fireplaces that can do it all.
The frameless, linear, direct-vent fireplaces are made to the highest quality and safety standards. Flare Fireplaces offer simple installation and maximum flexibility with over 80 different models and extensive options.
Seven different styles from 30-100 inches long. Standard 16-inch glass height or 24-inch High Glass option available for all models. Frameless design. Residential and commercial use.
All models are designed so surrounding walls stay relatively cool, allowing you to hang a TV or art piece closer to the fireplace with less insulation to save you time, money, and effort.
3D Stainless Steel burners give more depth to the flame. The multiple burner system allows the flame to extend closer to the edges. Electronic Ignition. Power Adapter and Battery Backup. Natural Gas or Propane.
Compatible with home automation systems. Advanced programable remote control. Easy to use touch wall switch. Classic Decorative Media included.
Enjoy your Flare for years to come as all the models come with a 10-year warranty.