52" Slim
60" Multi
52" Multi
52" Multi
52" Slim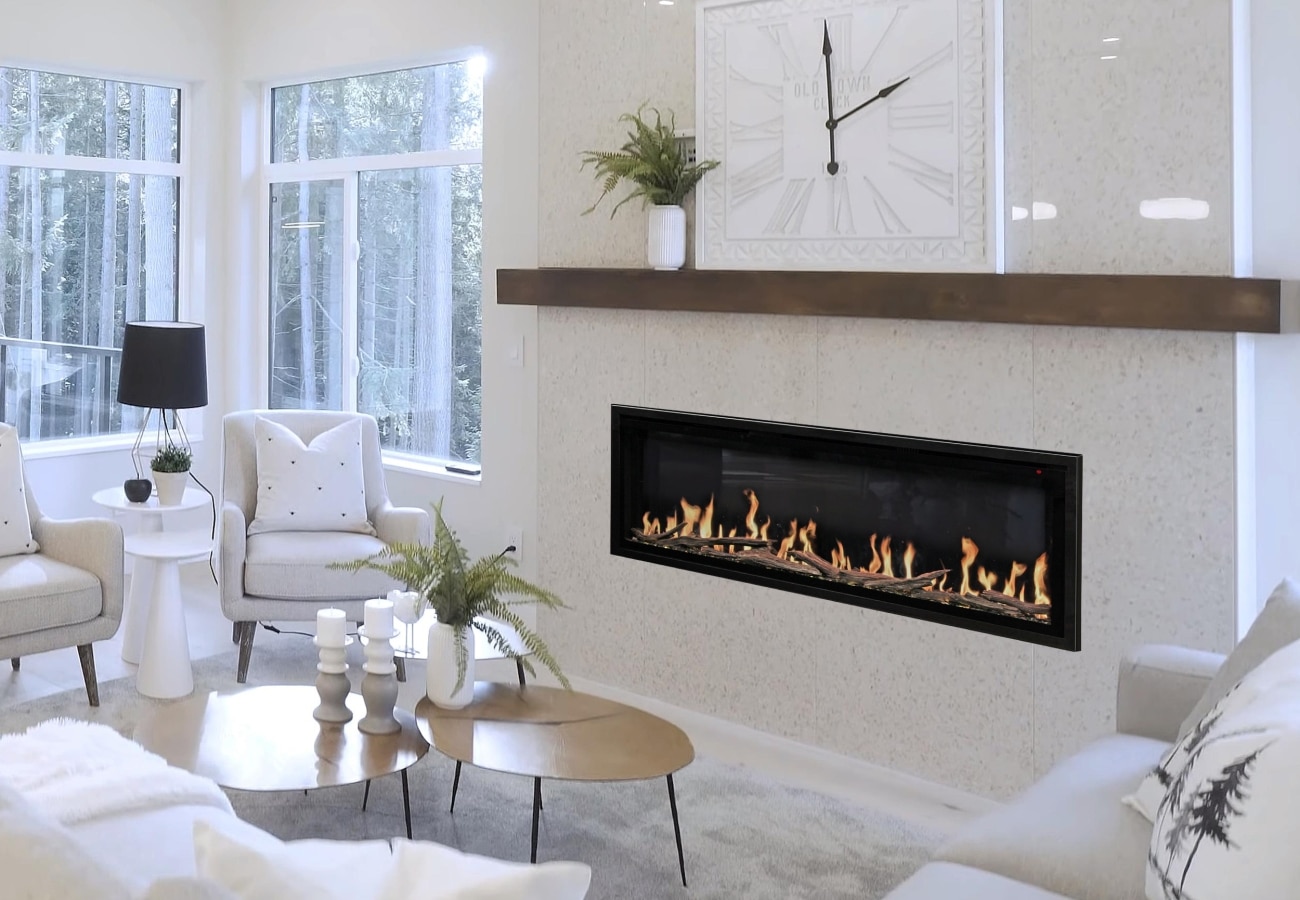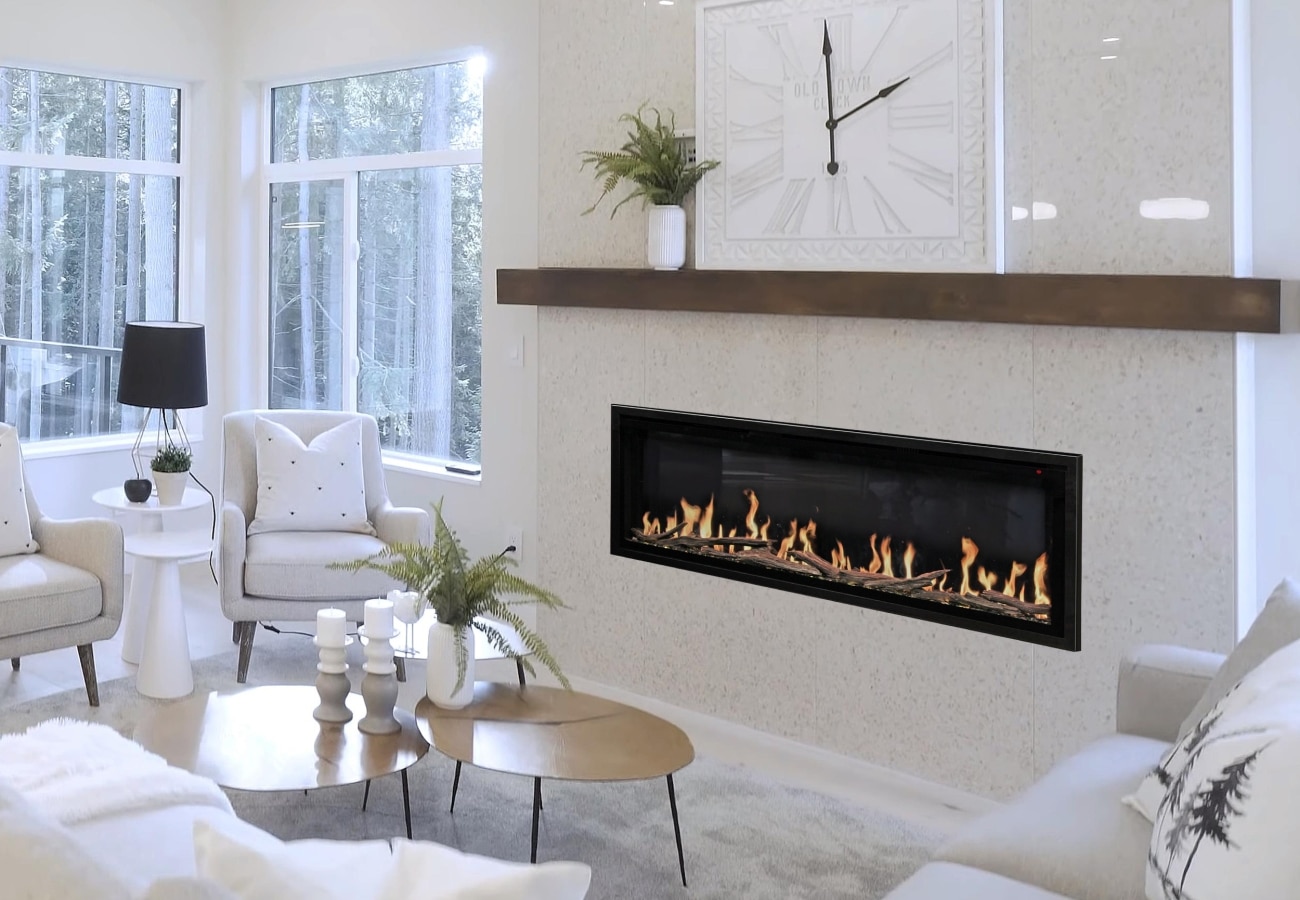 52" Slim
Orion
An elegant option that's easy to operate and pleasant to be around. The Orion series linear electric wall hanging fireplaces by Modern Flames operate on innovative Heliovision Flame technology via remote control.  Available in five distinct sizes, OR52-Multi & Slim, OR60-Multi & Slim, OR76-Multi & Slim, OR100-Multi & Slim and OR120-Multi only.
Change the flames and the fire, three flame patterns and six flame colors make for a fun fire viewing experience. Watch the mesmerizing ember bed change color to the sound of crackling fire. The reflective black crushed glass media and western drift wood style log set are included with each fireplace. Other features include multi-colored down lighting, multi-dimensional flame appearance and an adjustable flame speed. Flame patterns include Hybird, Wood and Gas appearances with color choices of Yellow, Blue, Green, Orange, Purple and White.
The Orion Multi is a front view with Single sided, three sided and left and right corner bay options and has an 18" viewing height and a 5" deep ember bed, with a heating capacity or 5,000-10,000 BTU's. Space conscious consumers have the choice of the Orion Slim model. The Orion Slim is a single sided built-in linear fireplace with a 15" viewing height. The heating capacity is 5,000 BTU's. Both styles have the same flame and color options. Every way you look at it, the Orion fireplace is an easy to install wall hanging fireplace that everyone will love and enjoy.