Eva in white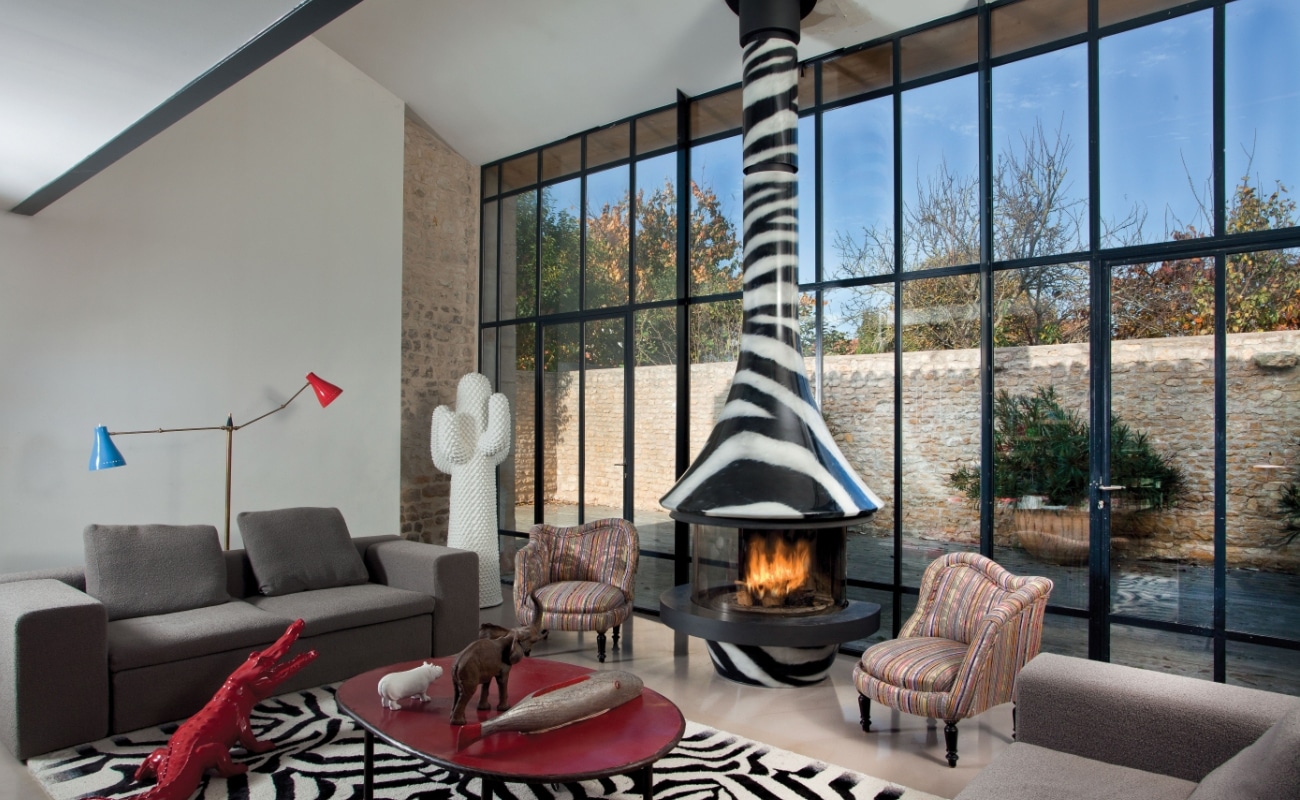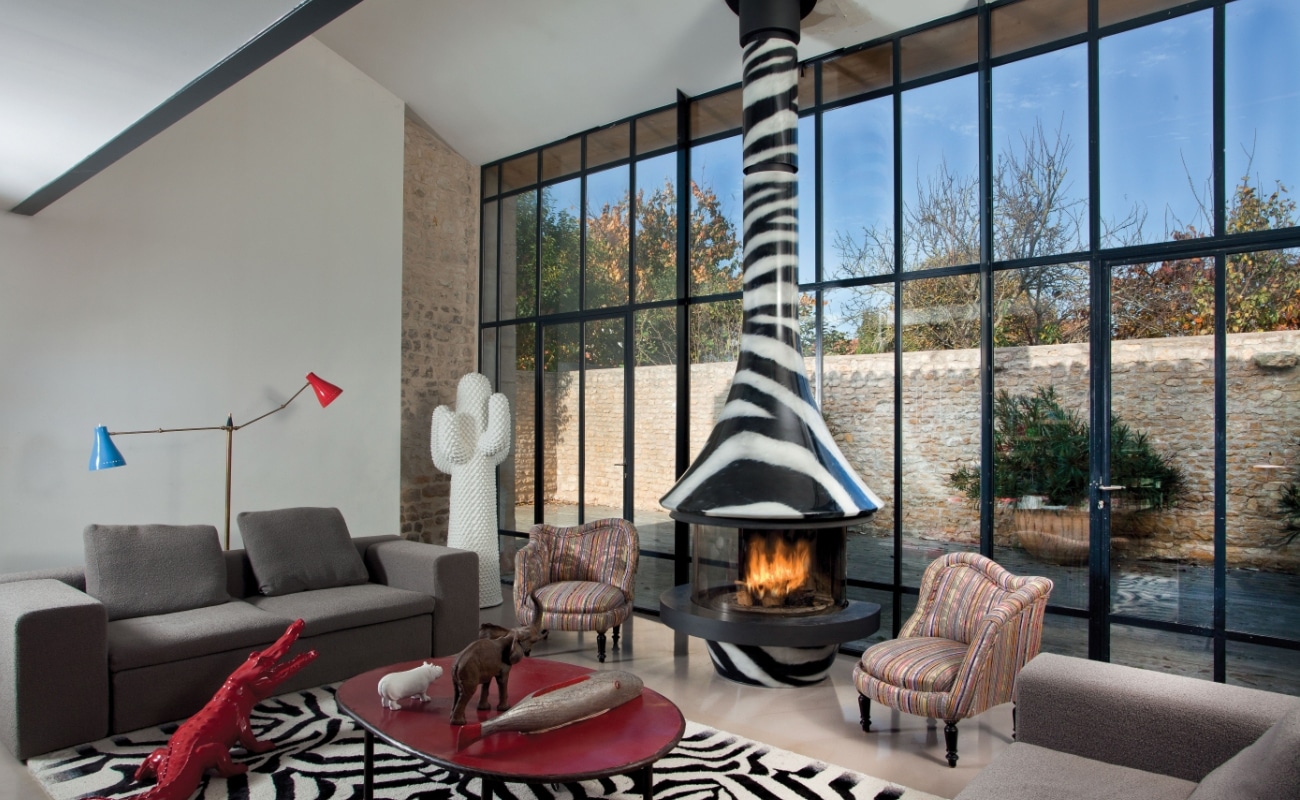 Eva Zebra
Lea in black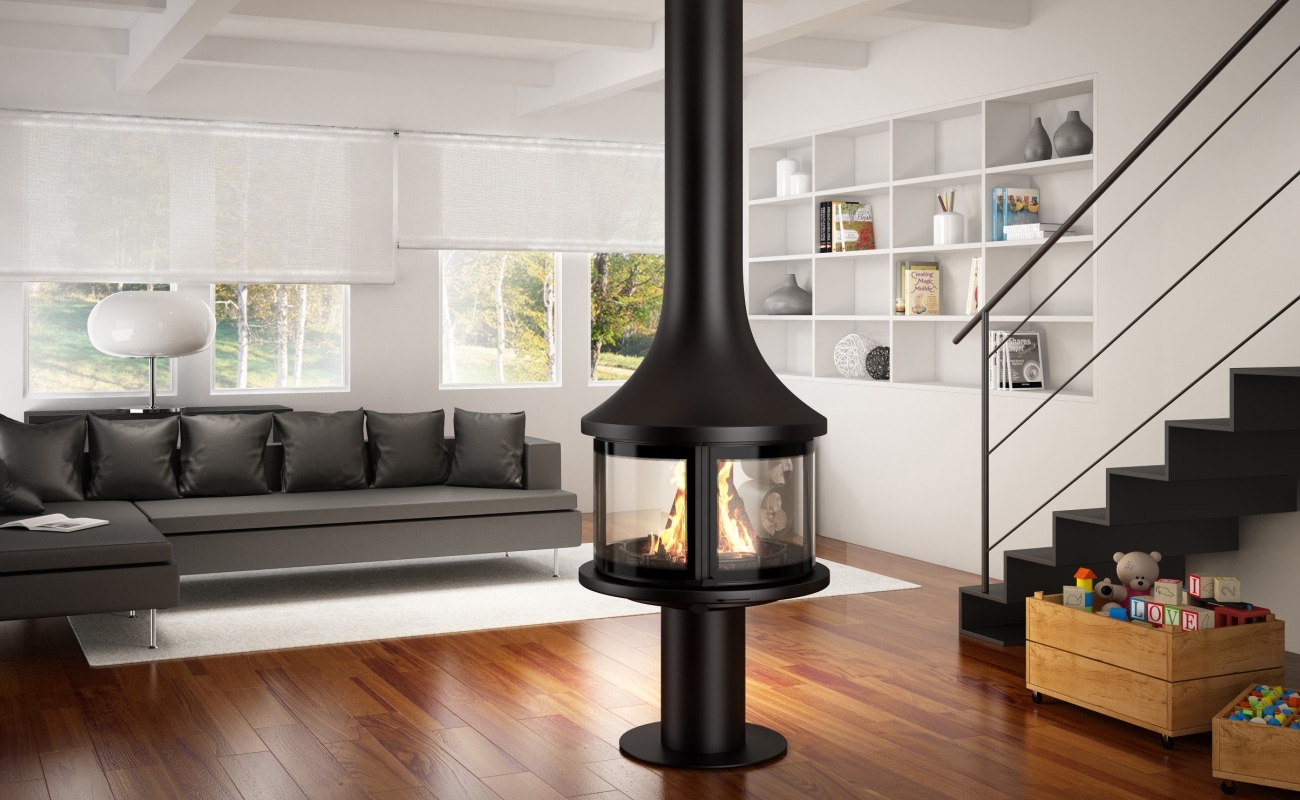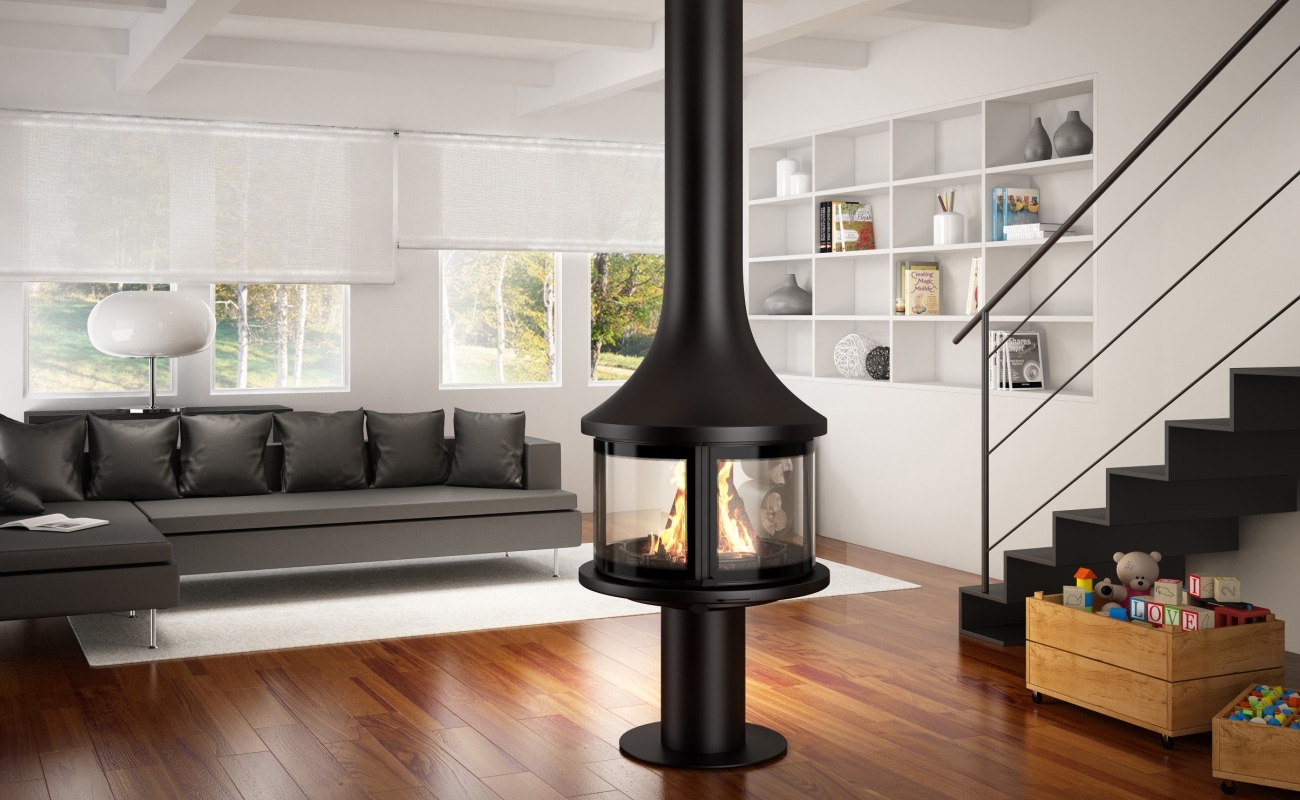 Lea in black
Tatiana in black
Zelia in orange
JC Bordelet Suspended Fireplaces
Fireplaces suspended in time — Central focus fireplaces suspended by the flue. Jean-Claude Bordelet has been making unique hearth products since 1975. Filled with personality, the JC Bordelet fireplaces will change your view of indoor warmth. Each fireplace is manufactured in the factory at Vendargues, in the South of France with the finest materials and high quality craftmanship. Both decorative and functional, these fireplaces perform in all categories.
Special features include suspended metal hoods, which come in bold colors and patterns that are design worthy. An elegant choice for wood burning home heating. Award winning designs.  A wide range of models with unique functions customized for each order.
Highlights
Individually hand crafted
Made in France of high-quality materials
Open, closed and wall models available
Heat resistant ceramic-glass
Air-wash system keeps glass clean
5-year Product Warranty.
The JC Bordelet fireplaces are available in four models: Eva, Lea, Tatiana, and Zelia.  Each style has its own appeal. The fireplace hood is made out of durable steel, and hoods with color are double layered which operates as a heat shield that protects the paint. Four standard metal color choices: black, anthracite, chocolate, and taupe; and various colors, textures, and safari animal prints are available as special finishes. All the models are EPA exempt and approved to UL 127 and ULC S-610 M87 standards.
The Eva 992 can be either glass enclosed or an open fire and is also available wall mounted. The Lea 998 is glass enclosed and is available suspended, wall mounted, or on a pedestal. The Tatiana 997  is open fire and is available single-sided with full rotation suspended, double-sided suspended, or wall mounted. The Zelia 908 can be either glass enclosed or an open fire and is also available wall mounted with glass enclosed.
The efficiency of the glass enclosed JC Bordelet fireplaces is over 80% and therefore meet the qualifications for the 30% Federal Tax Credit – capped at $2,000 annually.