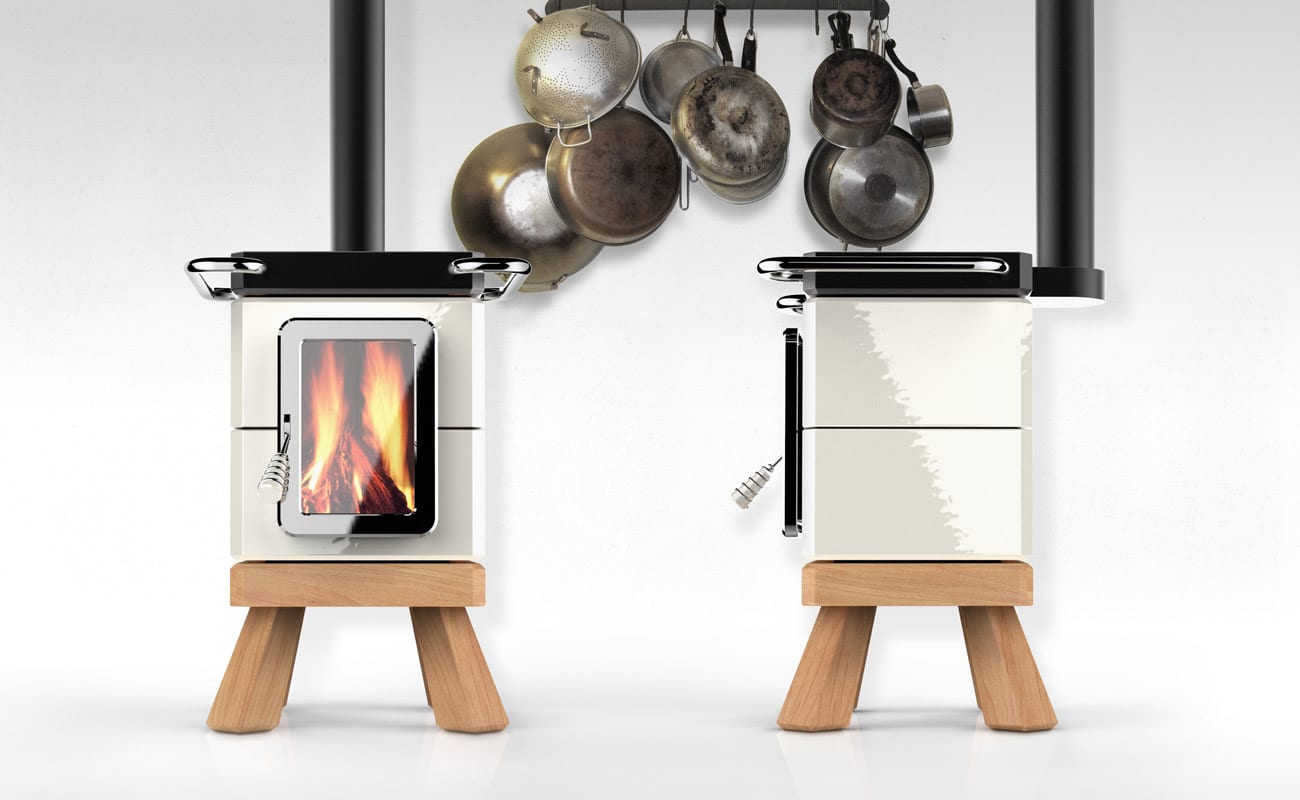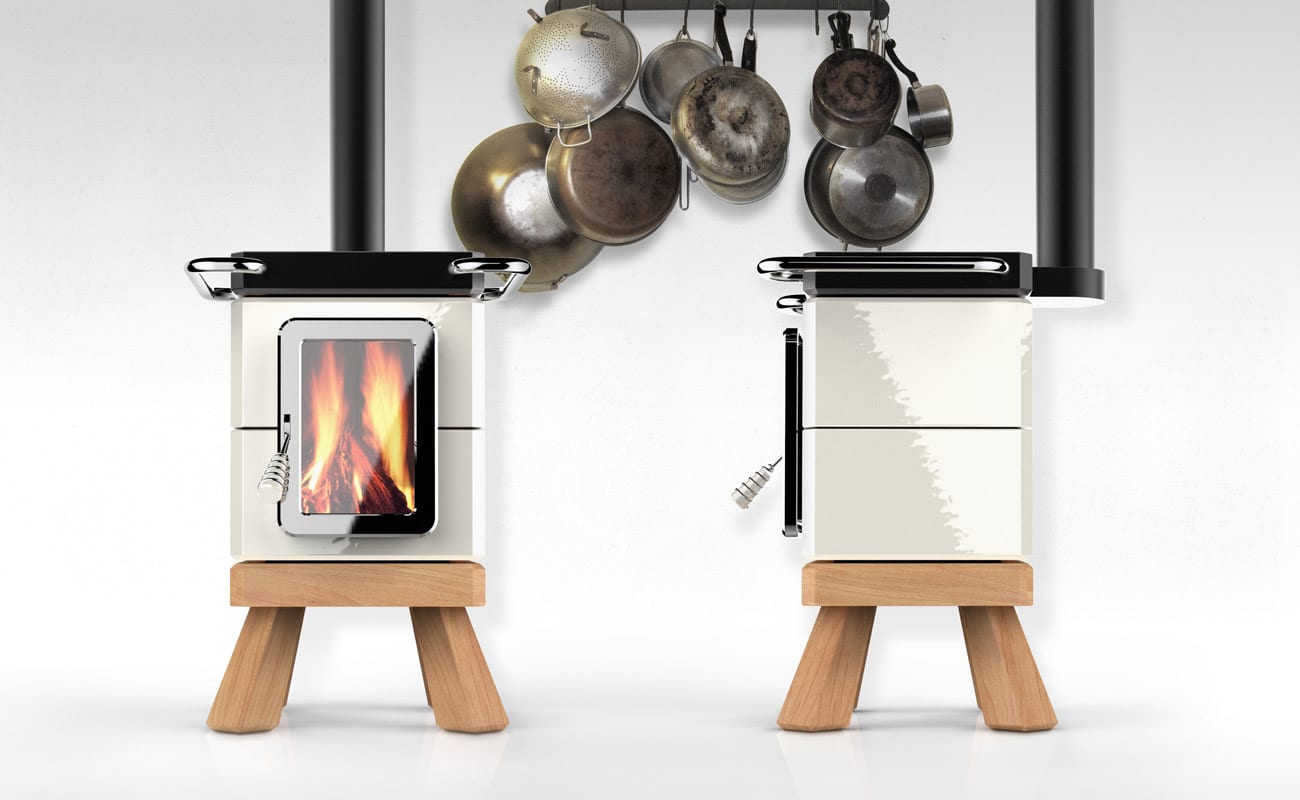 Cookin Stack
Cookin Stack reinterprets the ancient tradition of Castellamonte ceramic stoves, being a contemporary stove attentive to new housing needs of low environmental impact, to rediscover the pleasure of "wood" cooking, according to times and methods of the oldest culinary culture.
It keeps the wooden base, legacy of the ancient stoves tradition of Castellamonte, Italy that characterizes the entire Stack line and is designed by Adriano Design Studio. Its measurements are: 26″w x 22″d x 35″h (65cm w x 56cm d x 90cm h) , and it heats up to 800 square feet (180 cubic meters) with a nominal heat output of 15kBTU (4.5 kW).
Cookin Stack stoves are available in a variety of ceramic tile colors, including white, black, blue, green red, and orange. Unique features include:
Each stove is carefully hand-crafted to the highest quality standards by experienced artisans.
The burn system utilizes a sophisticated ceramic baffle for optimal combustion. The optional accumulation heat exchanger enables lower wood consumption with higher heating and radiation.
The design incorporates current technology while keeping the concepts of energy saving and environmental protection in mind.
The Cookin Stack wood burning cookstove is an icon of modern  design and can be paired with traditional classic or contemporary home furnishings. They are a union of beauty, craftsmanship, and energy savings.
The efficiency of the Cookin Stack cookstove is 82% and therefore it meets the qualifications for the 30% Federal Tax Credit – capped at $2,000 annually.