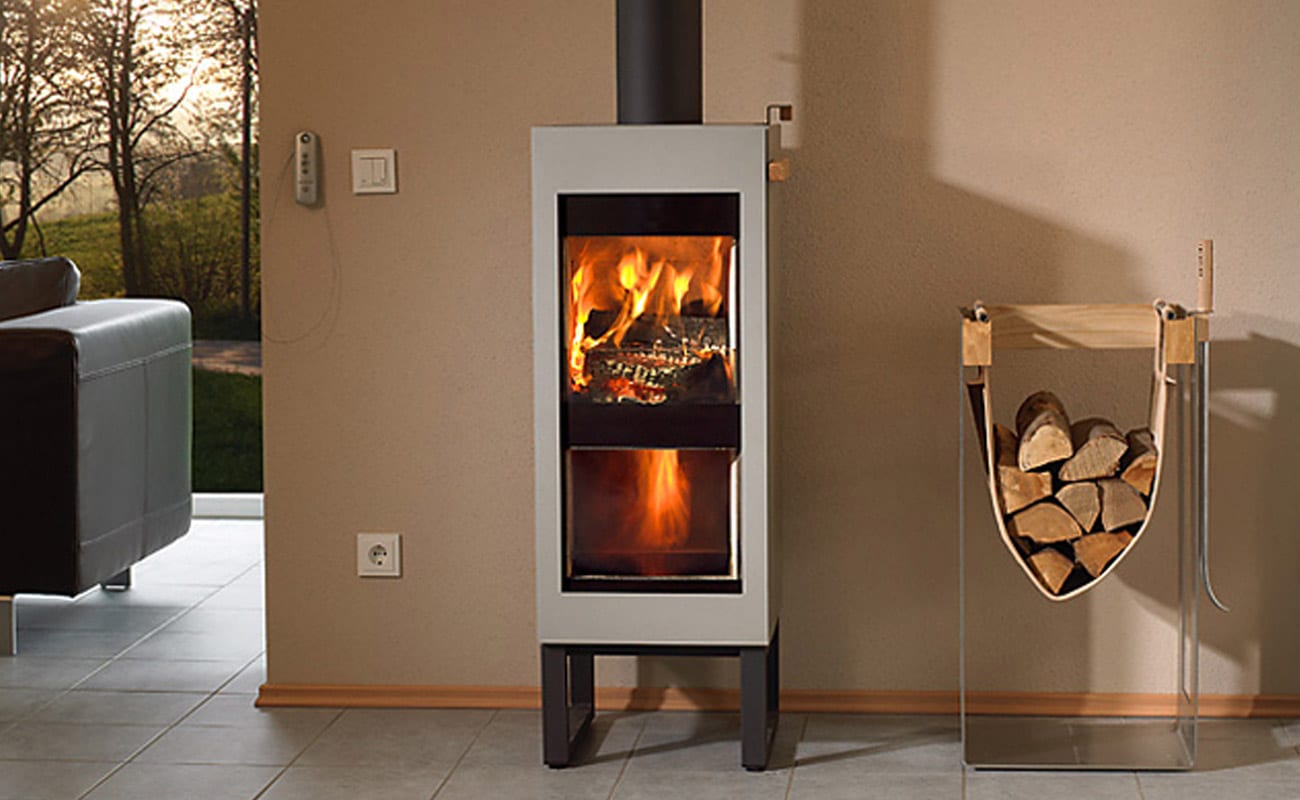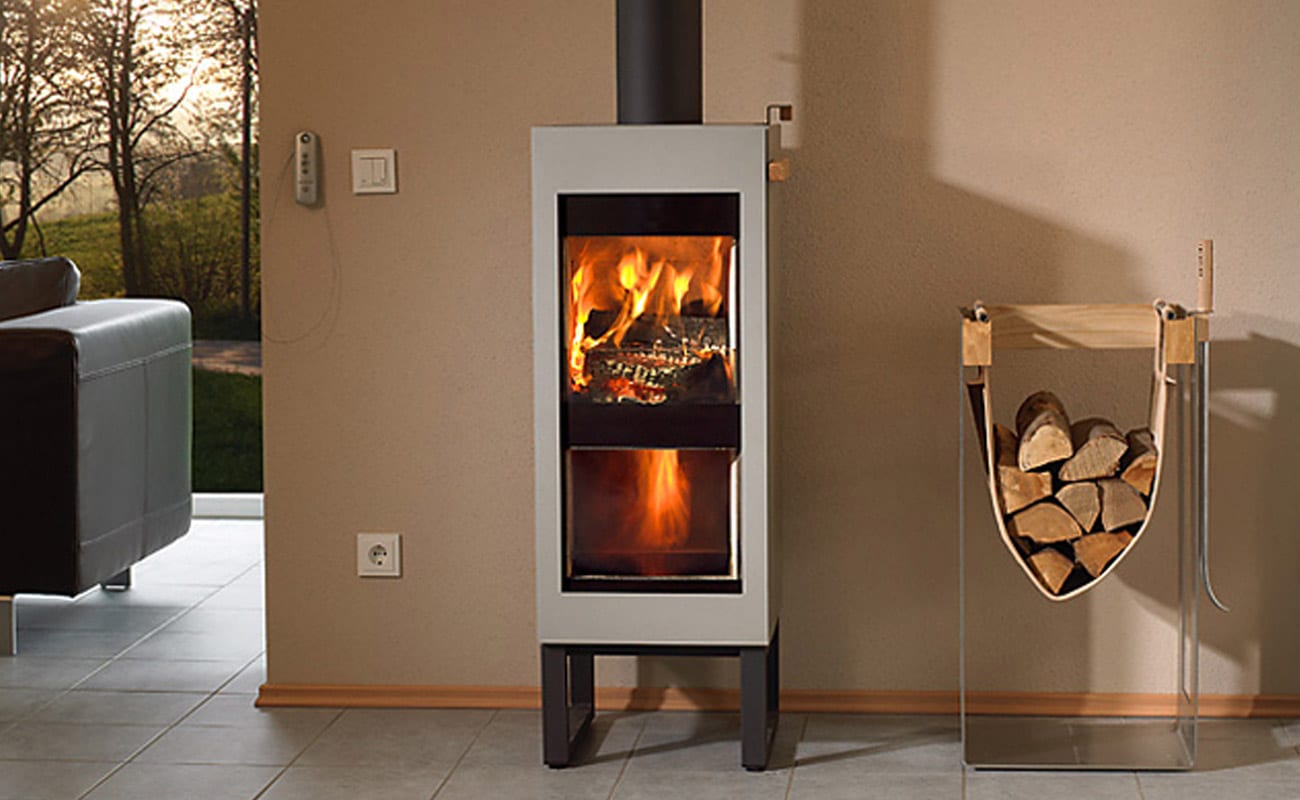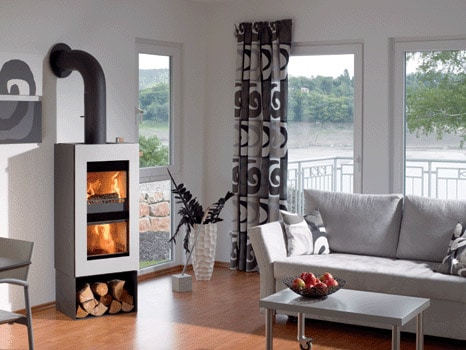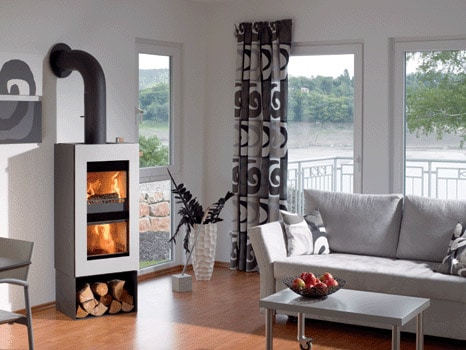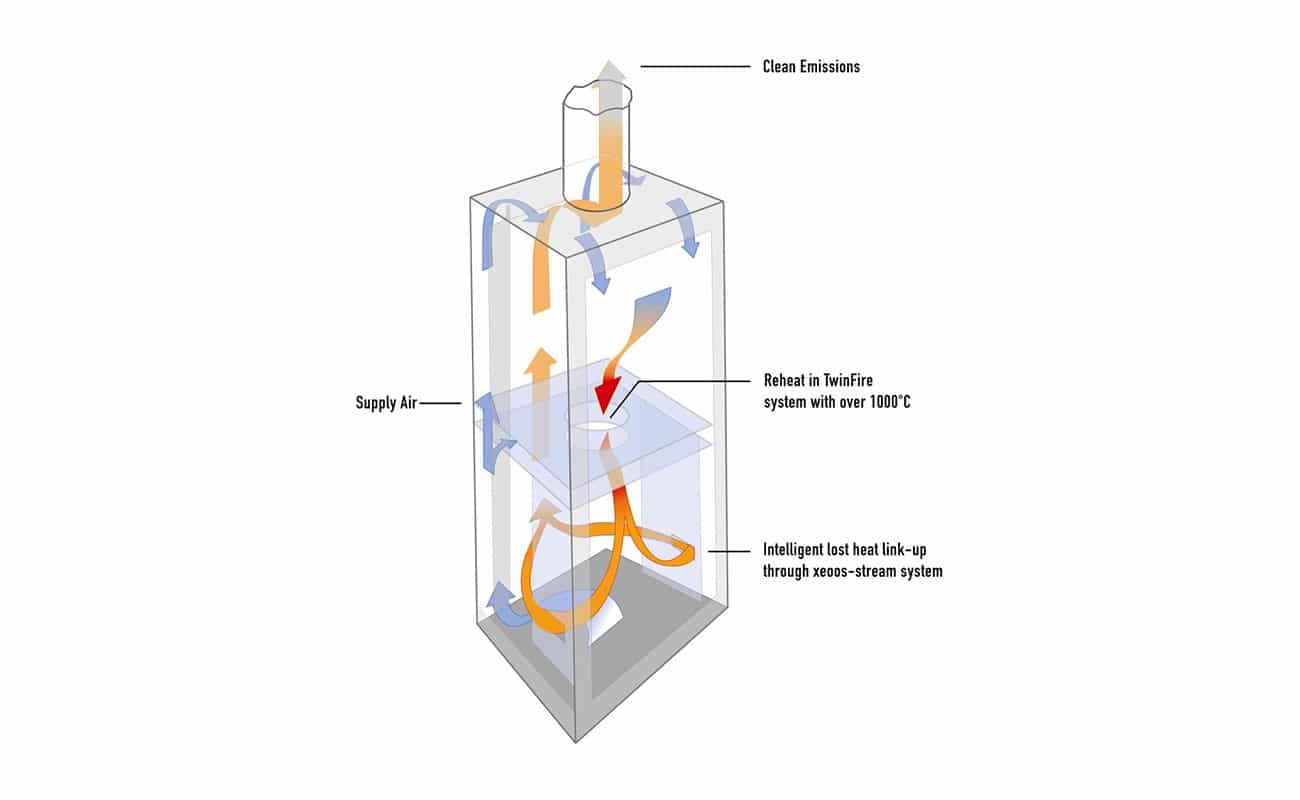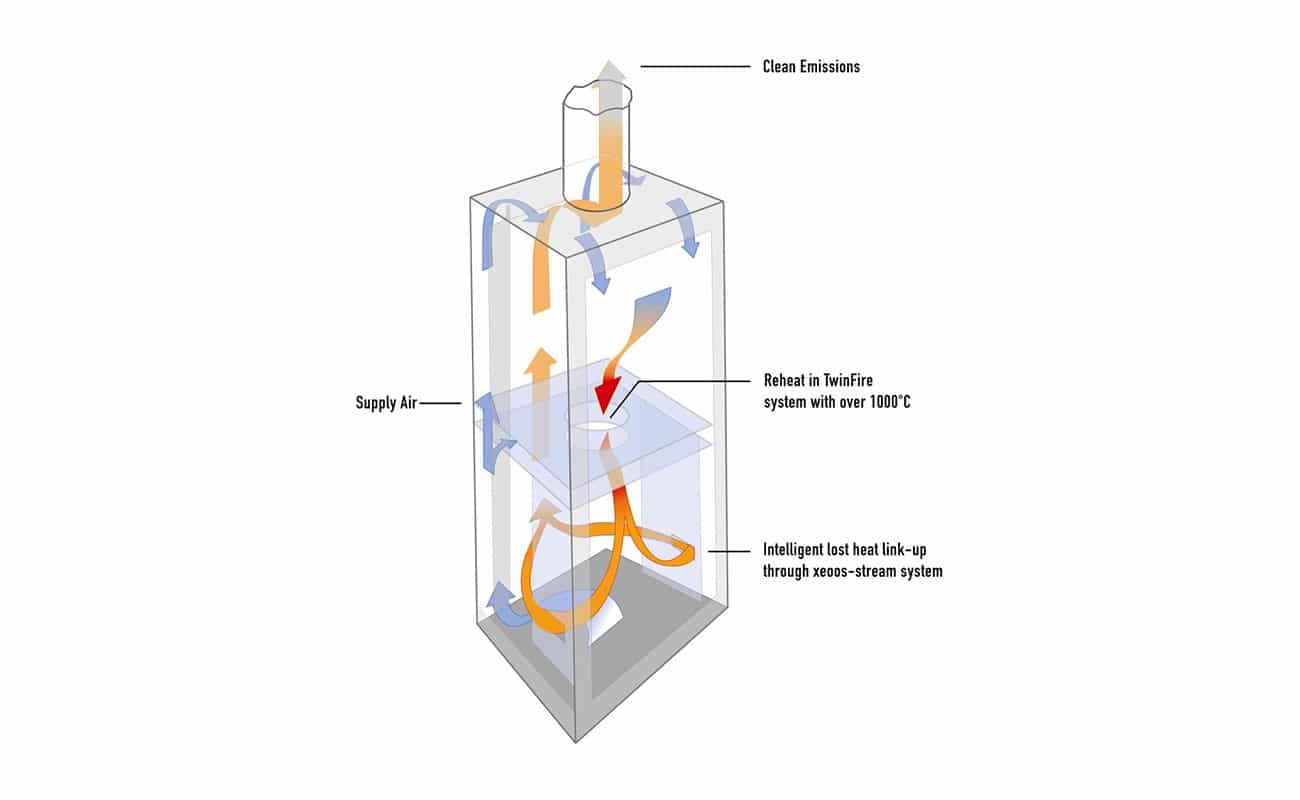 Twinfire Stove
Originally designed by two German Engineers as a way to provide an efficient burning method and minimize pollution in third world countries, the Twinfire® has a life of its own as a remarkable, hand-made wood burning product that more than exceeds industry standards.
It utilizes the unique double-chamber combustion system (see diagram above) for effective (a remarkable 93% efficient), environmentally friendly wood burning capacity and are EPA certified and approved to UL/ULC standards.
Add this remarkable stove to a living space as an efficient, green alternative. Truly, the Twinfire is a fascination and joy to own and operate.
Manufactured in Germany, the xeeos Twinfire® utilizes high quality materials. Special attention to details such as the thermally decoupled silicone handle, the uniquely shaped grate, and the optional lower steel gate have created an award winning product.
The basic Twinfire is available in silver, black or stainless steel. It measures 48" high, 18" wide, and 16" deep. Underneath is a drawer for storage. It weighs about 470 lbs. depending on the cladding. Heats up to 41,000 BTUs; over 1,000 square feet. Top or back vented.